Emmerdale
's Megan Macey has a tense showdown with her son Robbie in tonight's (May 17) double bill of the soap.
Megan (
Gaynor Faye
) is surprised this evening as Robbie (Jamie Shelton) turns up to see her at Home Farm, less than a day after she made contact by posting a letter through his door.
At first things are merely awkward between the pair, but outright hostility soon comes to the surface as Robbie questions why Megan has kept him out of her life for all these years.
Not willing to play happy families, Robbie makes it clear that he wants nothing to do with Megan and they part on bad terms as he leaves.
Declan, however, is adamant that Megan cannot give up now. Will he be able to fix things between her and Robbie in the coming weeks?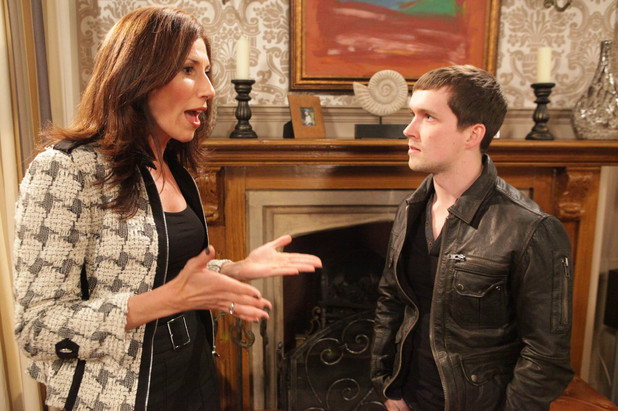 Emmerdale
airs tonight at 7pm and 8pm on ITV1.
> 'Emmerdale' casts new Home Farm bad boy Robbie
> 'Emmerdale' star Gaynor Faye teases Megan's son arrival
> 'Emmerdale' newcomer Robbie 'will be nasty, devious'
> Read our spoiler for tonight's first 'Emmerdale' episode
> Read our spoiler for tonight's second 'Emmerdale' episode
> Read more 'Emmerdale' spoilers and news
Watch a preview of Robbie arriving at Home Farm in the video below: