Emmerdale
's Barton family have more rows this evening (June 15) as Moira and Adam discover that Hannah and Holly are both hiding things.
Moira (
Natalie J Robb
) receives a shock in tonight's episode when she receives a call informing her that Hannah (Grace Cassidy) hasn't been turning up to her exams.
Confronting her secretive daughter, Moira is surprised as Hannah insists that it was pointless taking them as she had missed so many lessons after their recent troubles.
When Hannah adds that her future will only ever be on the farm anyway, Holly (Sophie Powles) steps in by revealing her own secret - she has a job lined up in London, which has left her younger sister feeling trapped.
Adam (Adam Thomas) soon voices his opinion by declaring that Holly is needed at home and cannot accept the job in the capital. However, with both Barton girls feeling miserable, it seems that neither of them want a future on the farm…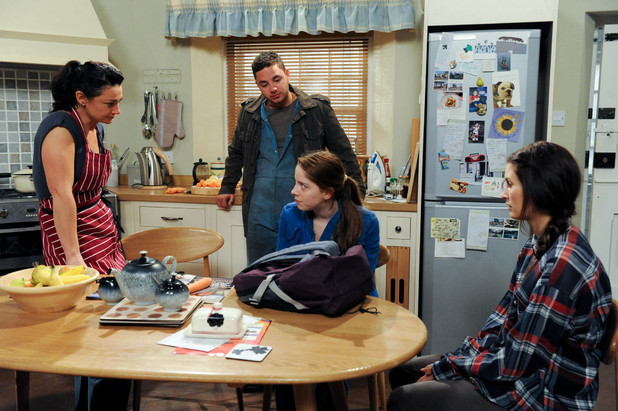 Emmerdale
airs these scenes tonight at the unusual time of
7.30pm
on ITV1.
> 'Emmerdale' Sophie Powles quits Holly Barton role
> Grace Cassidy quits 'Emmerdale'
> Read our spoiler for tonight's 'Emmerdale' episode
> Read more 'Emmerdale' spoilers and news