Emmerdale
's
Gemma Oaten
has expressed her disbelief at her character Rachel's decision to have a fling with Jai.
Rachel Breckle, who has had her eye on Marlon and David since arriving in the village in July last year,
sleeps with married factory owner Jai Sharma next Friday (June 29)
.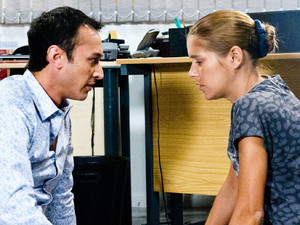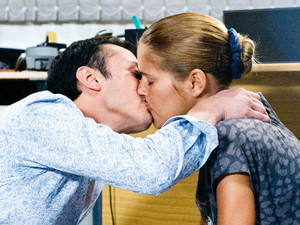 > Exclusive Emmerdale gossip, teasers from producer Stuart Blackburn - Interview
Speaking to
PA
, Oaten admitted that she was surprised when series producer Stuart Blackburn informed her of the plot.
"When Stuart told me, my jaw just dropped to the floor," she said. "I didn't see that one coming at all!
"I think I was like the public in thinking it might be Marlon, or it might be David, and then for this to come out it was like what?"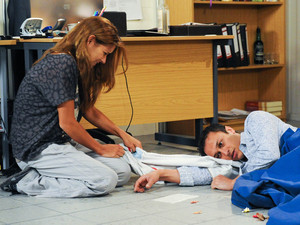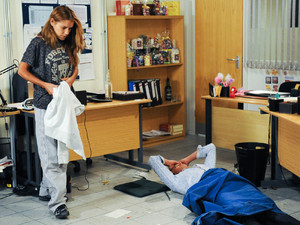 > Emmerdale Gemma Oaten: 'Everyone wants Rachel, Marlon romance'
The actress added: "But it made it more exciting for me, because when you read it on paper you think, 'Is this really feasible? Can this happen?'
"But when we actually filmed it you realise it can happen, it was just two people in the wrong place at the wrong time feeling a mix of emotions and the human body and mind does what it does in those situations."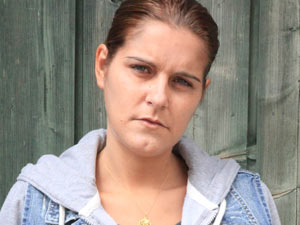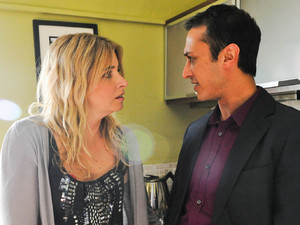 > Emmerdale's Chris Bisson: 'No affair for Jai, Rachel'
Of the storyline's aftermath, the 27-year-old added: "I think she's got a really massive complex about herself and Jai really doesn't help this. He doesn't treat her very well and he implies he wouldn't have touched her if he wasn't drunk.
"It rubs salt into the wound for Rachel, because she's down and she doesn't get much affection and love from anybody. And to be as close as you can be with another human being and then for him to turn around and treat her the way he does, I think it really hurts and makes her very angry."