6
Soaps News
'Emmerdale' Natalie J Robb on Moira storyline: 'Age isn't an issue'
Emmerdale
's
Natalie J Robb
has spoken about her upcoming storyline in the soap.
The 37-year-old actress - who stars as Moira Barton in the ITV1 drama - will soon begin a romance with farm worker Alex Moss, played by 21-year-old Kurtis Stacey.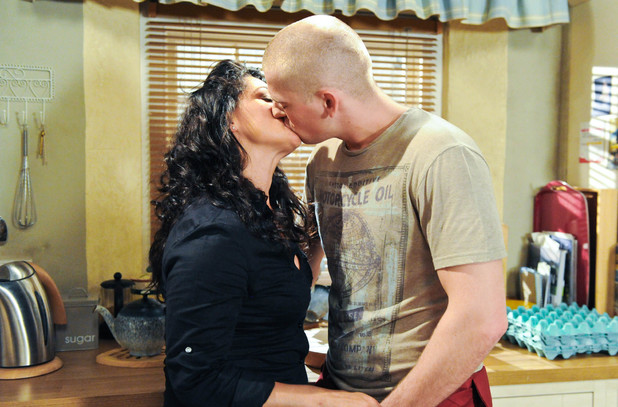 Speaking about the first romantic scenes between the pair, she told
The Daily Record
: "He starts taking his top off in the house and there's a lot of torso showing. It's not a bad body, I have to say, and I'm getting paid to look at it.
"Moira thinks he's quite sweet, and when he splits up with his girlfriend she starts to fancy him."
The actress revealed that she found it strange kissing Stacey throughout their scenes together.
"It's not because he is young, more the way he kissed me. I thought, 'Right, you've been thinking about that, sunshine'. He just went for it.
"The ­producer said to me afterwards, 'I can't believe I'm putting this on at 7pm'. He said the scenes looked fantastic but he was worried about the ­watershed."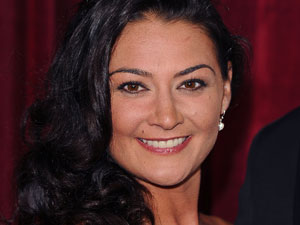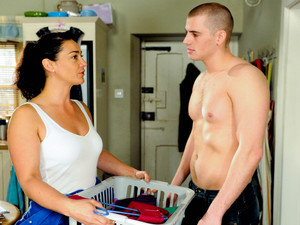 Robb explained that she often dates younger men in real life, but not as young as co-star Stacey.
"They're ­getting younger as I'm ­getting older but you're as old as the man you feel! I'm not talking a massive age gap... possibly six years tops. I probably looked older when I was 22 than I do now.
"Age isn't an issue to me. I don't know why Harry from One Direction gets so much ­criticism for ­dating older women. He's enjoying life and maybe he just prefers girls who are older.
"He's a little bit young for me though - he's what you call just out of the wrapper."
Robb added that she has no plans on leaving the soap in the near future, saying: "As long as they're happy with me and I'm happy, then why change it?
"It's a lovely place to work and I'm still really enjoying it. And you know why!"
Emmerdale
airs weeknights on ITV1.
Get the Inside Soap magazine on your iPhone or iPad