0
Soaps News
'Emmerdale's Chelsea Halfpenny: 'I worry about crying scenes'
Emmerdale
actress
Chelsea Halfpenny
has said that she finds crying on camera a huge challenge.
Halfpenny, who plays Amy Wyatt on the ITV1 soap, told
The Sun
that she uses her own strong relationship with her mother to make Amy's tears more authentic.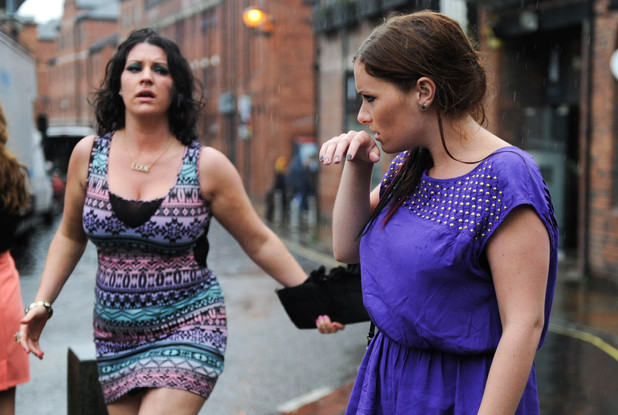 "I'm really rubbish about the tearful scenes - I'd much rather play Amy when she's hammered," Halfpenny said.
"When I know I have to cry I get myself really worked up, because I don't ever want it to seem forced. I just worry that I won't do it right.
"I'm really close to my mum so when we film the most emotional scenes, I imagine saying the words to her for real. Thinking about the same thing happening to us is really upsetting, and sometimes I was a mess afterwards."
Viewers have recently seen Amy meeting her estranged biological mother Kerry (Laura Norton) in dramatic style, as
Kerry punched Amy for kissing her boyfriend
as the teenager celebrated her birthday.
Their relationship will be tested once again this week as
Amy discovers that Kerry is in a diabetic coma in hospital
.
Get the Inside Soap magazine on your iPhone or iPad