Emmerdale
's
Chris Bisson
has predicted that Charity will divorce his character Jai Sharma.
Charity remains in the dark about Jai's one-night stand with Rachel Breckle, which led to the cleaner's pregnancy.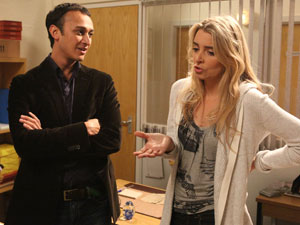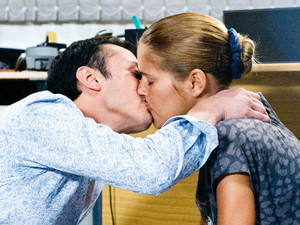 Bisson believes that his on-screen marriage with co-star Emma Atkins will "probably" be finished by the revelation.
"Obviously everyone's waiting for the Charity-finding-out moment," he told
Soaplife
. "What she'll do is anyone's guess, but the longer it goes on the more dramatic it will be.
"We've all talked about how Charity would react and whether there'd be any way of Jai and Charity staying together once she knew. I think probably not."
Rachel (Gemma Oaten) has been pressing Jai to tell Charity about the fact he is to become a father, but he has so far relented.
During next Monday's (August 20)
Emmerdale
episode, Rachel's pregnancy is
uncovered sensationally in The Woolpack
.