Emmerdale
bad boy Carl King leaves ex-fiancée Chas Dingle horrified this evening (September 13) as he launches a ruthless attempt to blackmail her.
Carl (
Tom Lister
) is delighted
after securing evidence of Chas's affair with Cameron
, and wastes little time before showing his hand - letting the pub landlady know that he has her missing mobile phone.
When Carl refuses to give the phone back, Chas (Lucy Pargeter) knows that something is amiss. Her worst fears are then confirmed when Carl confesses that he knows what she's been up to after going through her pictures and texts.
Carl initially tells Chas that he hasn't yet decided on his next move, but ultimately issues a shocking demand - he wants the £30,000 she took from him two years ago in return for his silence. Will Chas co-operate?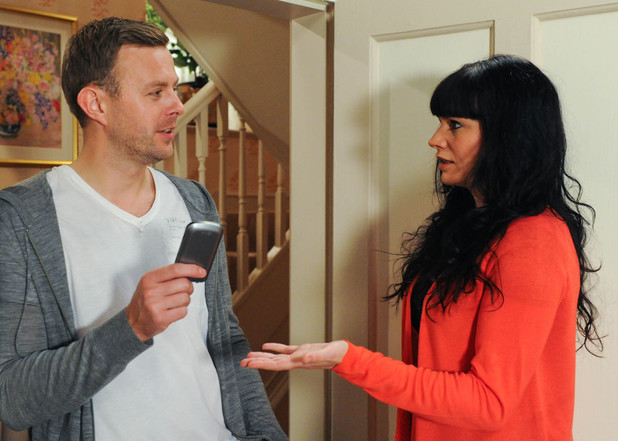 Emmerdale
airs tonight at 7pm and 8pm on ITV1.
> Read our spoiler for tonight's first 'Emmerdale' episode
> Read our spoiler for tonight's second 'Emmerdale' episode
> Read more 'Emmerdale' spoilers and news