2
Soaps News
'Emmerdale Live' rehearsals going well, says Sian Reese-Williams
Emmerdale
star
Sian Reese-Williams
has said that rehearsals for the soap's upcoming live episode are going well.
The show's cast
began practising their scenes for the special broadcast earlier this month
, and had their first full-length run-through at the weekend.
Speaking on
Lorraine
today (October 15), Reese-Williams expressed surprise at how the preparations currently seem to be going without a hitch.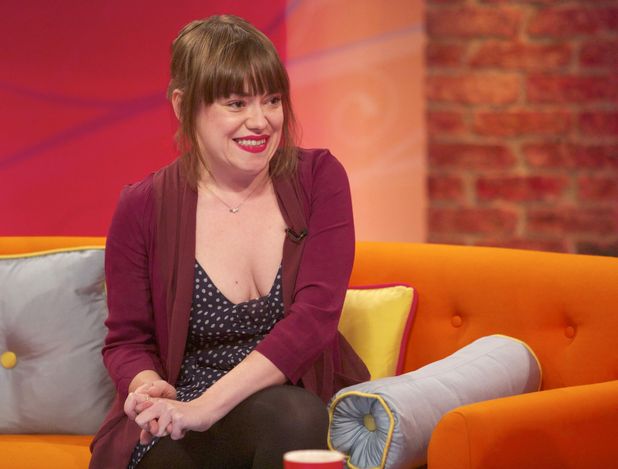 Pictured: Sian Reese-Williams on Lorraine.
The actress, who plays mum-to-be Gennie Walker, commented: "We're getting there. We had our first stagger-through on Saturday night, which went really well. I think we were all quite surprised at how well it went!
"It's the first time we've run it in sequence, and I think we all came away going, 'We might actually pull this off'."
She continued: "We're doing it all at the village, that's the scary thing for me. I'm not worried about the actors, the crew or anything like that, but the weather is what scares me.
"If the weather is bad in Leeds, it's ten times worse at the village. It's the wind I think we're most scared of - the boom ops are a bit worried about the wind!"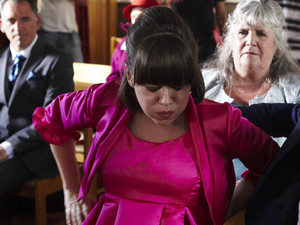 > 'Emmerdale' 40th anniversary - full coverage
Reese-Williams has a challenging role to play in the episode
as Gennie will be giving birth to her first child
.
However, she insisted: "I can't wait. Everyone's really excited, there's a real buzz at work at the moment and I feel really, really privileged to be part of it.
"I come from a theatre background and this is the closest thing we're ever going to get to doing that where we are. I think even the most nervous amongst us are now getting excited."
Emmerdale Live
airs on Wednesday (October 17) from 7pm on ITV1.
Get the Inside Soap magazine on your iPhone or iPad