4
Soaps News
'Emmerdale' live episode is unique, says Jason Merrells
Jason Merrells
has praised
Emmerdale
bosses for the "brilliant decision" to set the soap's live episode entirely at the show's village base.
Cast and crew will be exposed to the elements as the ITV1 drama goes live for
an hour-long broadcast tomorrow evening
(October 17), as no scenes will take place in the programme's regular studio sets.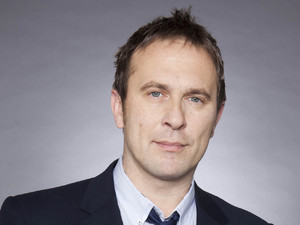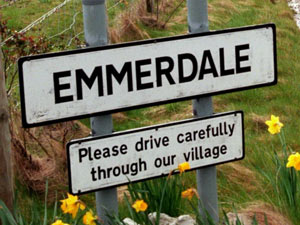 > 'Emmerdale' 40th anniversary - full coverage
Merrells, who plays Home Farm boss Declan Macey, today (October 16) told
BBC Breakfast
that
Emmerdale
chiefs have made the right choice despite the risks involved.
He commented: "No-one's ever attempted something like this on-location, that's the uniqueness of what we're doing. Our village that we've got built here is also pretty unique, and it's great to show it off.
"The location is one of the strongest things that
Emmerdale
's got going for it. I think it's a brilliant decision to go live here, rather than in the studio."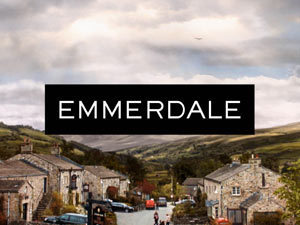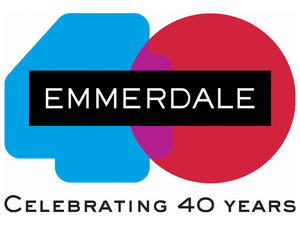 The 43-year-old admitted that he is trying not to get too nervous ahead of the special 40th anniversary transmission.
"I'm more excited than nervous, I think," he explained. "Everyone's really buzzing about it. It's a really big deal for us, it's our anniversary today, and tomorrow we're doing this live episode.
"We've been rehearsing quite full-on for the last week or so, and it's brought the cast and crew together in a much more integral way.
"I was texting a friend of mine last night trying to describe it, and I was saying, 'It's like doing a massive promenade theatre show on location in Yorkshire, but to 14 million people!'"
Emmerdale Live
airs tomorrow from 7pm on ITV1.
Get the Inside Soap magazine on your iPhone or iPad