Emmerdale
star
Chris Bisson
has admitted that he is feeling "jittery" with just hours to go before
the soap's live episode
.
The actor, who plays Jai Sharma, confessed that there were some last-minute mistakes when cast and crew gathered for their second full-length dress rehearsal last night (October 16).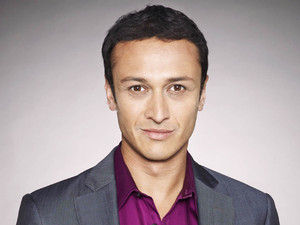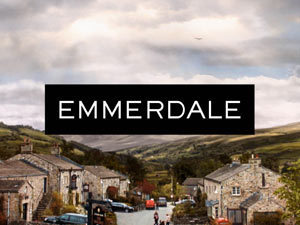 > 'Emmerdale's 40th anniversary - full coverage
Speaking on
Key 103
this morning (October 17), Bisson explained: "Do you know what, I wasn't really nervous until I woke up this morning, but then it sinks in! It's been going really well, the rehearsals went really smooth, but then a couple of things went wrong.
"The first dress rehearsal was great, but then in the second one, a couple of things went wrong. I got a bit jittery! But I think we're good and it'll be okay."
He continued: "It's a bit stressful, but when they asked who wanted to take part in it, some people said, 'I don't want to do it!' But I said, 'Guys you've got to be in it!' It's a real one-off, as there's not much live drama that gets done in Britain."
While he may have been offering a red herring, Bisson appeared to confirm rumours that
this evening's mystery death
will be a male character.
He teased: "I'm not sure you'll be shocked, but that person is a much-loved character. I suppose some of the audience might not like him, but he is a much-loved character."
Jai is currently hiding a big secret on screen as he is expecting a baby with Rachel Breckle (Gemma Oaten) following a one-night stand. However, Bisson confirmed that the truth will stay under wraps for now.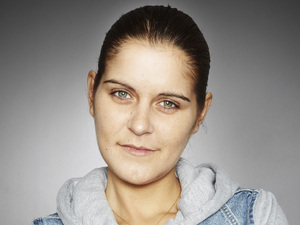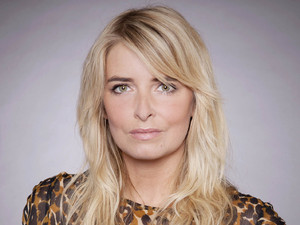 "My wife on the show is Charity and she's very formidable," he said. "Every time I go to the supermarket, people say, 'Your wife's going to kick off when she finds out!'
"It doesn't come out tonight. That storyline is playing out for a lot, lot longer. It's all one story day, so in tonight's episode we're still on the same day from Monday. I'm the best man for Declan and Katie's wedding, and Megan's gunning for them!"
Emmerdale Live
airs tonight from 7pm on ITV1.