Emmerdale
star
Emma Atkins
has insisted that she won't waste time by getting nervous ahead of
tonight's hour-long live episode
.
The actress, who plays scheming Charity Sharma, appeared live on
Daybreak
this morning (October 17) and expressed confidence that the special 40th anniversary broadcast will be a success.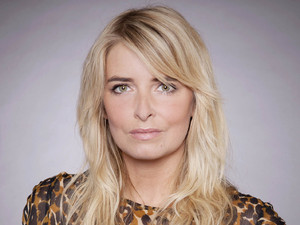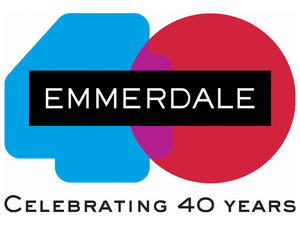 > 'Emmerdale's 40th anniversary - full coverage
Confirming that the cast are "giddy" about the challenge ahead, Atkins commented: "We are! I mean, what is the point now in being nervous? It's too late for any nerves. We've just got to embrace it now, I suppose."
She continued: "I think just being part of something so unique, that never again will be done in our time here, we feel privileged and we're all so excited."
The 37-year-old admitted that many people watching
Emmerdale Live
this evening will be hoping something goes wrong.
"I think everyone tuning in is going to be waiting for that moment," she laughed. "It's not going to happen though, it's going to be fine!"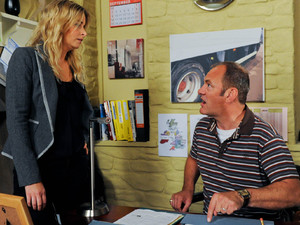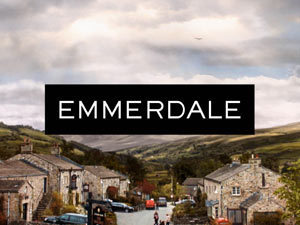 Meanwhile, revealing how the cast will be directed tonight, Atkins explained: "There's about 700 shots, so the people in the mothership, which is the biggest broadcasting van you've ever seen, they're all screaming at us.
"Well, not screaming, they're being very diplomatic about the whole thing, but they'll be cueing us to go. We've [also] got these signs in the bottom of the shot telling us where to go, it's amazing."
Emmerdale Live
airs tonight from 7pm on ITV1.