Emmerdale
's Cameron Murray makes a massive decision this evening (October 26) as he vows to stay in the village after all.
Cameron (
Dominic Power
) has decided to move back to Jersey following the recent turbulent events in his personal life, but everything changes when he heads to the prison to see ex-lover Chas Dingle 'one last time'.
Chas (Lucy Pargeter) assures Cameron that he's doing the right thing by leaving as there is nothing left for him in Emmerdale, but she also confesses that she doesn't regret their affair and still loves him.
Given food for thought following Chas's admission, Cameron declares that he feels the same way and no longer wants to leave. However, with Cain still on the warpath, is he making a dangerous mistake by not fleeing while he can?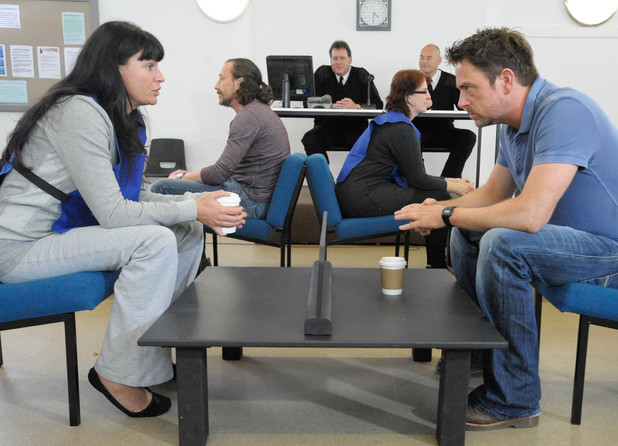 Emmerdale
airs tonight at 7pm on ITV1.
> Read our spoiler for tonight's 'Emmerdale' episode
> Read more 'Emmerdale' spoilers and news