Derek and Lisa's dark
Emmerdale
storyline comes back to the forefront of the soap later this month as Lisa faces a heartwrenching dilemma.
When Derek starts getting close to Lizzie at the factory, Lisa is plagued with worry about their growing bond - well aware of Derek's true colours and how dangerous he is.
Lizzie soon admits that she fancies Derek, and while Lisa is desperate to warn her off, she finds herself unable to do so because she doesn't want to reveal her rape ordeal.
With no other option, Lisa confronts Derek directly - angrily warning him to stay away from Lizzie. However, Lisa is left sickened when Derek says that she can't tell him what to do just because they "had a fling".
Following the confrontation, will Lisa carry on keeping quiet or could she be about to make the most difficult confession of her life?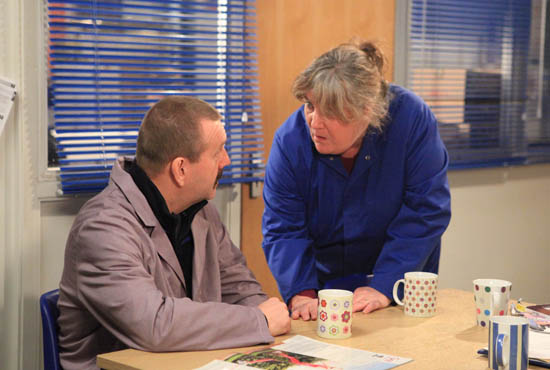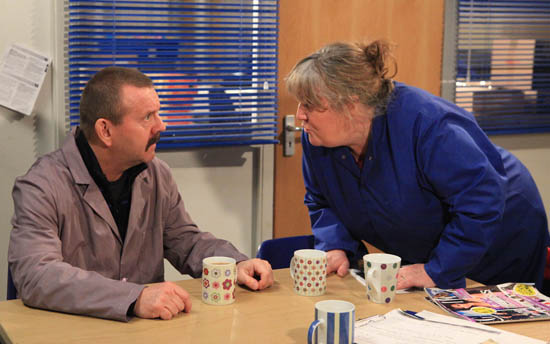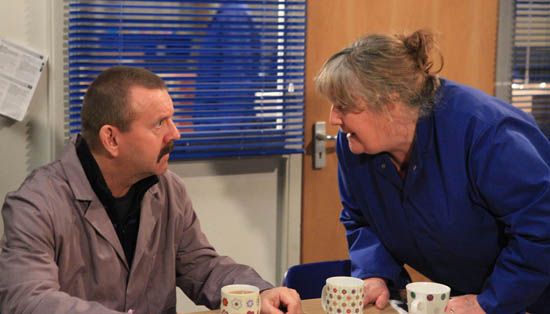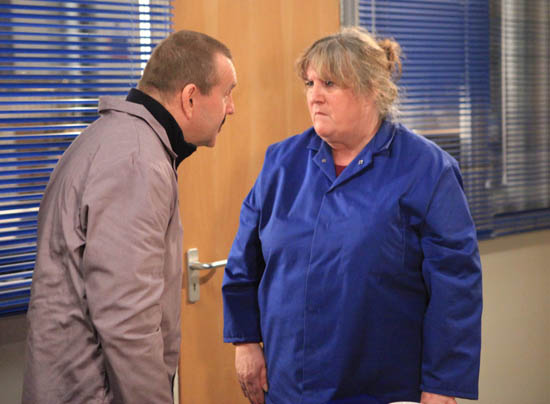 These scenes air on Wednesday, February 23 at 7pm on ITV1.
Over on
Coronation Street
, the Windass family's adoption plans gather pace in the coming days as Faye arrives at their home for an overnight stay.
When Faye turns up at the house, there's nerves all round as the youngster appears to be in a subdued mood, while Anna and Eddie are also feeling more than a little nervous.
As Faye's surly attitude continues, Anna and Eddie are clearly struggling to break the ice. However, Gary proves an unlikely source of support for his parents when his arrival at the house helps everyone to relax.
In the end, though, Faye's visit has Anna worrying that she's not cut out for adoption after all. Is the dream over, or can the Windasses be persuaded that they have what it takes?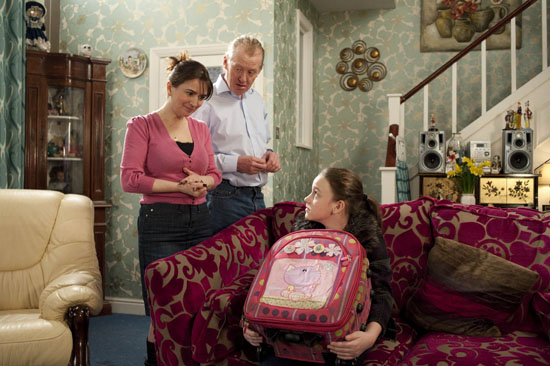 These scenes air on Monday, February 21 at 8.30pm on ITV1.
Coming up in
EastEnders
, Heather and Shirley's friendship hits another rocky patch next week when Heather accuses Shirley of choosing Phil over her.
However, in the aftermath of Heather's dramatic health scare, Shirley realises that her best mate needs some perking up and recruits her to help with her wedding plans.
After arranging for the Walford mum to have the day off at the launderette and the shop, Shirley asks Heather to help her choose a wedding dress and also pick out a bridesmaid dress for herself.
Later, as the drink flows, the pair's friendship seems to be back on track as they sit and put the world to rights - while still wearing their dresses!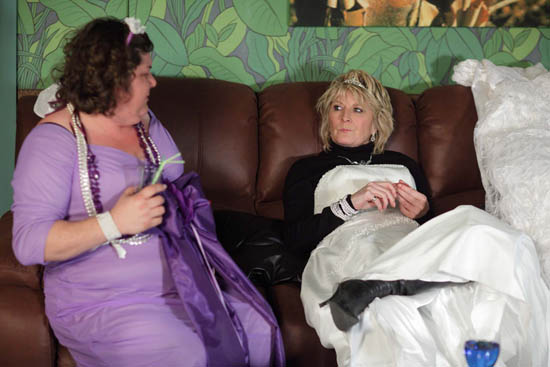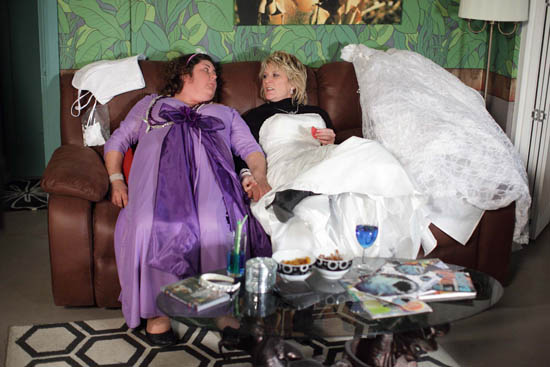 These scenes air on Tuesday, February 22 at 7.30pm on BBC One.
Finally, just when it looks like things can't get any worse for
Hollyoaks
' Brendan Brady, he has a new problem to deal with when Pete - a face from his past - arrives in the village.
We first see Pete on screen when Mercedes and Cheryl take a trip to Ireland together. When they bump into Pete, Cheryl is shocked when he reports that he's heading to Hollyoaks the next day.
Pete is moving to the village as the new headteacher of Hollyoaks High, and when Brendan comes face-to-face with him, it becomes clear that there is unfinished business between this pair.
What's the history between Brendan and Pete? And will Brendan be able to keep it under wraps?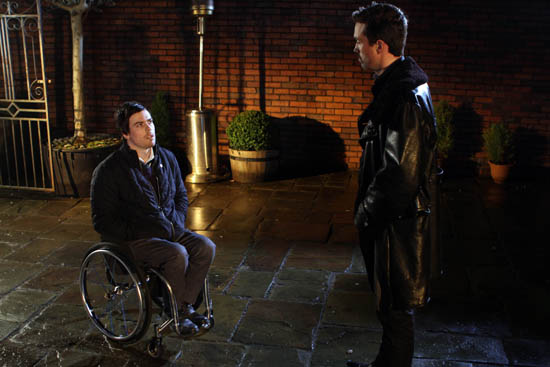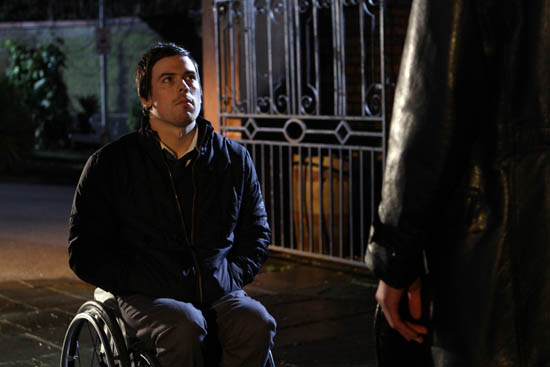 These scenes air on Wednesday, February 23 at 6.30pm on Channel 4.
Let me know your thoughts on all the latest soap storylines using the usual form below!