The
British Soap Awards 2011 shortlist has been unveiled
, and soap fans have spent the day mulling over the various categories as they find out who has moved one step closer to landing a gong.
Two of the most-discussed awards over the next few weeks will no doubt be the 'Best Actor' and 'Best Actress' categories. It's been an eventful year for all the actors and actresses who have landed a nomination - so with that in mind, we've taken a quick look back at some of the drama the top four in each have faced in their respective roles.
Read on to find out more about the
'Best Actress'
nominees: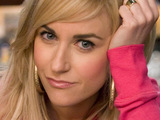 Katherine Kelly (Becky McDonald, Coronation Street)
It took two attempts for Becky to become a McDonald, but she got there in the end. Still, life has been as bumpy as ever for the third Mrs Steven McDonald. Following another tragic miscarriage, Becky's life was turned upside down by the arrival of her wayward sister Kylie and her son Max. A shock plot saw the McDonalds buy Max from Kylie, who jetted off to start afresh abroad. Desperation drove Becky to steal from the Alahans on the night of the tram crash as Kylie demanded more cash for her child. Among all the drama, the Rovers barmaid had to deal with the dramatic return of the troublesome and ever-smirking Tracy Barlow. Katherine Kelly confirmed today that she will bow out of the soap in 2012 after five years in the role.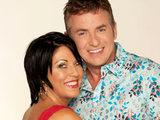 Jessie Wallace (Kat Moon, EastEnders)
Along with her on-screen husband Shane Richie,
Jessie Wallace
returned to Walford last October. A pregnant Kat was reunited with Alfie, but quickly revealed that she was actually carrying his cousin Michael's child. The couple were reunited with their beloved Queen Vic and settled back into life on Albert Square. Kat then struggled to cope with the death of Tommy on New Year's Eve, but little did she know that she would soon be reunited with her 'dead' son. Mrs Moon is smiling again, but in Albert Square how long can that last?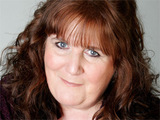 Jane Cox (Lisa Dingle, Emmerdale)
Life would never be the same again for the formidable Lisa Dingle after events in early January. Cox's plot could not have been further away from her nude modelling as the factory worker returned from a brief spell in prison and caught the attentions of newcomer Derek. The pair's friendship took a dark twist when Lisa was raped by Derek as they worked late in the factory. Torn apart by her ordeal, Lisa eventually plucked up the courage to reveal all to her husband Zak. Further misery ensued as police revealed that they could not pursue the case due to lack of evidence, but as Derek has since struck again, the matter may not be over yet…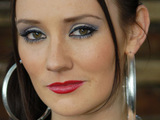 Claire Cooper (Jacqui McQueen, Hollyoaks)
There's never a dull moment in the McQueen household, but feisty Jacqui has faced her most difficult times yet in the past 12 months. After Theresa shot Calvin dead, Jacqui teamed up with the rest of her family to protect the ditzy blonde and cover up the truth. Her relationship with Des Townsend came to an end when he was exposed as a bitter racist, and getting involved with gangster Danny Houston proved to be another disastrous decision. Jacqui later found happiness with Rhys until he cheated on her with Cheryl, and was involved in one of
Hollyoaks
' most divisive storylines ever when she accused Gilly of rape. Following Gilly's 'not guilty' verdict, can Jacqui ever put the ordeal behind her and get her life in the village back on track?
Click here
to cast your votes on the British Soap Awards website. The ceremony will take place in Manchester on May 14 and is expected to air on ITV1 on May 25.
Who are you voting for at the British Soap Awards? Let us know your thoughts via the box below!