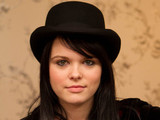 For our final Inside Soap Awards interview,
Digital Spy
recently chatted to
Hollyoaks
star
Georgia Bourke
,
who's up for 'Best Newcomer' ahead of the upcoming ceremony
.
Georgia joined the Channel 4 soap at the beginning of the year as strong-willed Lacey Kane, and is currently involved in
an ongoing alcoholism storyline centring around troubled mum-of-three Martha
.
Here, Georgia chats about her nomination and life at
Hollyoaks
.
Congratulations on your nomination for 'Best Newcomer' at the Inside Soap Awards. How does it feel to be in the running?
"I was really shocked when I found out, to be honest! The first I heard of it was when another member of the cast texted me, so I really wasn't expecting it. It was a big shock, but it's obviously really nice to be recognised for the work that you're doing."
How do you rate your chances?
"I'm just happy with the nomination, really! Obviously I'm up against Steven Roberts [who plays George] as well, and not only is he a good friend, I think he's a brilliant actor. So I'm not going to be holding out any hope, but it's lovely to be nominated."
Why do you think soap fans should be voting for all things Hollyoaks this year?
"I think people should vote for
Hollyoaks
because it's always underrated, and the show has got great storylines running all of the time. Even though I know what's going on most of the time, I'm still shocked by what I see on screen and still get really excited when I watch the show.
"There's loads of action going on in
Hollyoaks
, there's lots of great characters and it's just going to get better."
Are you looking forward to the Inside Soap ceremony itself in London next month?
"Definitely - I've been here for about eight months now and it's my first awards ceremony. I'm really looking forward to it, because I don't know what to expect. I've never been there before, so it's always exciting to go to new events."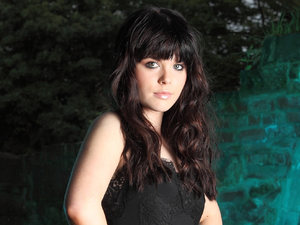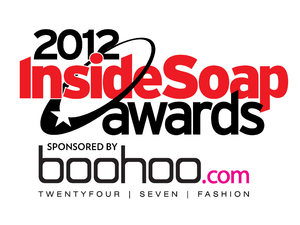 How have you found your time at Hollyoaks so far?
"I've really enjoyed it. To be honest, it's gone so quickly, which I think is usually a good sign as they do say that time flies when you're having fun! I've been lucky to have some good storylines and I've been working with brilliant people, so I couldn't have asked for anything better. It's been a brilliant job so far."
Was it daunting to join such a big show?
"Yeah, it was really daunting, because I grew up watching
Hollyoaks
, so at first it's strange when you're going around work and spotting people who you used to watch when you were younger!
"It's really daunting, but everyone is so nice and welcoming here, so it was really nice to just sink into it and get on with my work."
How well do you get on with your on-screen Kane family?
"We get on really well. We spend a lot of time together outside of work, and we've got a nice little family relationship going on, as we do like to annoy each other a bit and wind each other up!
"We do have a laugh most of the time, so we're really lucky to have such a nice group of people working together."
We've seen some great scenes for the Kanes with Martha's alcoholism story. How have you found that storyline to film?
"It's been brilliant. The scenes have been a challenge, because it's not something I've dealt with, so the whole storyline was really new to me. But I think Carli Norris who plays Martha is brilliant, so it was great to watch her do her thing!
"While filming the storyline, it's been exciting for us to see what's going to happen, because often we're not sure ourselves which way things are going to go. So the storyline has been really great to film."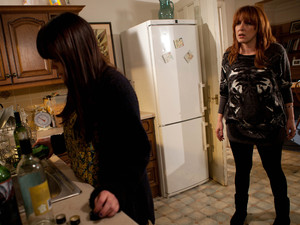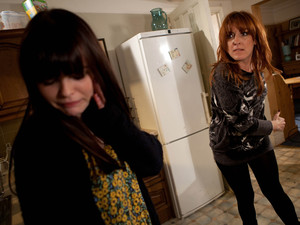 Lacey has a very unique fashion style. Would you ever dress like her in real life?
"I don't think so! I'm not into fashion, really, so I'm quite a boring dresser! When I get some of the outfits, I'm just like, 'Whoa!' I tend to like them all, but it's just that I'd never have the confidence to pull them off in real life. There's some quite interesting choices in Lacey's wardrobe!"
Do you get recognised much when you're out of costume?
"Not really! My hair has been completely changed for this role as it's been dyed black. I also wear my fringe down on screen, which I don't do in real life.
"When I'm out, I obviously don't wear Lacey's make-up or any of her clothes, so I never get recognised - only if I'm maybe with a few of the other cast. But it's quite nice to be able to go under the radar sometimes!"
We've all seen Lacey's unlikely friendship with Phoebe, but can we expect more rows for those two as well?
"I don't think it's ever going to be an easy ride for those two! They're both so stubborn and so similar, so there's always going to be a bit of friction there.
"But at the end of the day, they've got to the level now where they respect each other and trust each other. I think there'll always be a little friendship there, but there's bound to be more arguments along the way!"
Is Lacey definitely joining the Hollyoaks sixth form in September?
"Well, we're not allowed to give away storylines, but Lacey did go to the open day at the sixth form a few months ago, so I suppose it's the next gradual step for her on the show!"
Which characters would you like Lacey to interact with next?
"Brendan would be interesting, because obviously he works with Ash. Lacey and Brendan are both quite strong-willed characters, so it'd be interesting to see whether she'd bow down to him or whether she'd hold her ground!"
Who are your best friends on set?
"I really get on with Mandip, who plays Phoebe. That's great because we've been able to work together a lot recently. We spend a lot of time together outside of work. It's the same with Steven and Lucy Dixon, who plays Tilly. We do a lot together, including Cluedo nights and games nights, so we try to hang out as much as we can."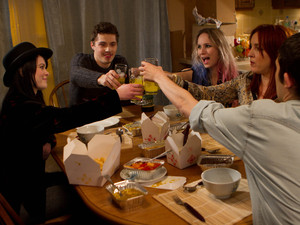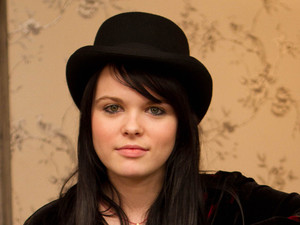 How long have you been acting for?
"I've been acting probably for the last two or three years. I was doing a little bit at school, but then obviously with exams to concentrate on, I put that to one side for a while. For the last two years, I've been auditioning a lot and doing a few little jobs here and there, so I've been really lucky to get
Hollyoaks
now.
"I'm at
Hollyoaks
full-time so I'm fortunate with how it's turned out. I just finished my A-Levels in July last year, and then I got the job in October or November. It's really nice that I can put all of my effort into
Hollyoaks
now."
As a newcomer to soapland, have you learned much from the established cast?
"Oh yeah, definitely, because there's so many experienced actors at
Hollyoaks
who have been doing jobs for years. There's always something to learn and people are always really helpful.
"If you ever want any help, you can ask people what they think and the crew and directors are really helpful with steering you along. As a young actress, it's a great experience."
> Read the latest 'Hollyoaks' spoilers and news> Read the full list of nominees for the Inside Soap Awards 2012> Full coverage: Inside Soap Awards 2012The 2012 Inside Soap Awards - sponsored by online fashion retailer boohoo.com - take place in September. Voting is open via the Inside Soap website.Hollyoaks airs weeknights at 6.30pm on Channel 4, with first look screenings at 7pm on E4.