Hayley's (
Kelly Marie Stewart
) forced to end her relationship with a stunned Rhys (Andrew Moss) during tonight's episode of
Hollyoaks
owing to her feelings for his brother Josh (Sonny Flood).
As Josh and Hayley come to terms with their lingering desire for each other, they struggle to act normal around each other and their situation becomes even more awkward at The Dog when Rhys joins them.
When Rhys almost professes his love for Hayley, she becomes uneasy by his behaviour and feeling that their relationship is moving way too fast, she ends it on the spot.
With her feelings for Josh becoming stronger by the day, will she act on on them? Will Josh break the ice? And what will Rhys say when he finds out?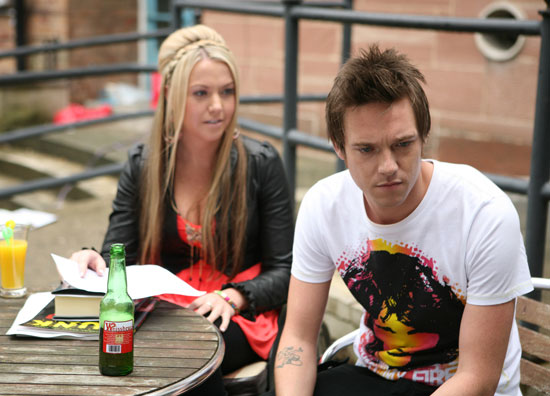 Hollyoaks airs tonight at 6.30pm on Channel 4.
> Click here to read more about the episode