Archie (Stephen Beard) feels Elliot's (
Garnon Davies
) wrath during tonight's
Hollyoaks
as the science geek confronts his friend over sleeping with Leila (Lena Kaur).
Following Leila's inadvertent revelation about her one-night stand with Archie yesterday, she panics when Zak (Kent Riley) and Kris (Gerard McCarthy) turn up at her house party with Elliot in tow - and it's not long before the boys come to blows.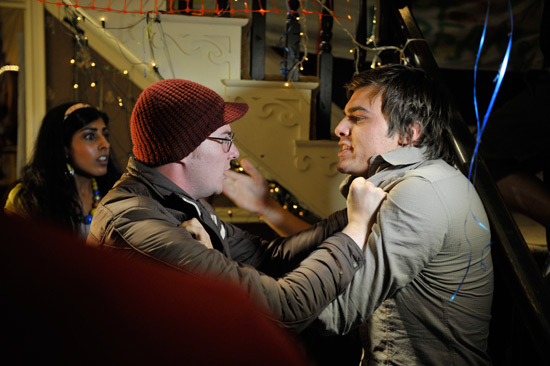 Hollyoaks airs tonight at 6.30pm on Channel 4.
> Click here to read more about the episode