Josh crashes his car during tonight's episode of
Hollyoaks
when he loses his concentration, having been unknowingly plied with alcohol.
After spiking his brother's drinks without him being aware, Rhys panics when he learns that Josh has set off to a nearby party in the car.
Rhys frantically tries to reach Josh on his mobile, while Josh cruises along without a care in the world. India catches Josh's eye in the rear-view mirror and as he does, he overshoots at a junction and slams on the brakes, sending the car spiralling out of control.
Rhys eventually arrives on the scene and when he notices a pool of petrol pouring from the motor, he drags everyone to safety just as the car explodes.
When the police turn up, Josh is arrested for drink driving. Rhys, meanwhile, watches on with guilt, knowing that he's ultimately responsible for the accident.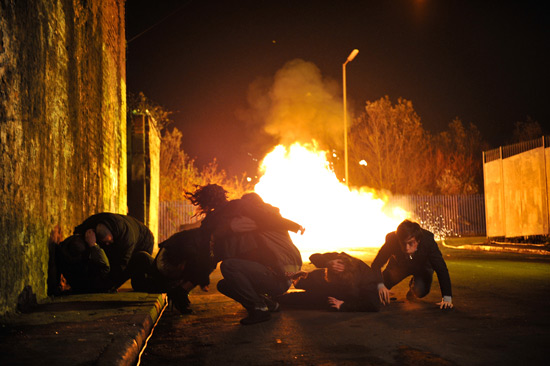 Hollyoaks airs tonight at 6.30pm on Channel 4.
> Click here to read more about tonight's episode