Rhys makes the drastic decision to move out of the family home, during this evening's edition of
Hollyoaks
.
Despite having escaped a stint in prison, Josh is still downbeat at the situation and his brother Rhys attempts to lift his spirits. However, Rhys is distracted when India turns up with a reporter from the
Chester Herald
wanting to cover his hero story.
Josh feels pushed out by his own family when Neville insists that Rhys should give them the interview and revel in the glory he apparently deserves.
Later, a drunken Josh stumbles home and seeing his condition, Josh feels even more guilty for his part in causing the car accident. Having fled the house again, Josh returns and makes a shock announcement - he's moving out to save them from being continually disappointed with him.
Will Rhys come clean? Or will Josh continue to foot the blame on his own?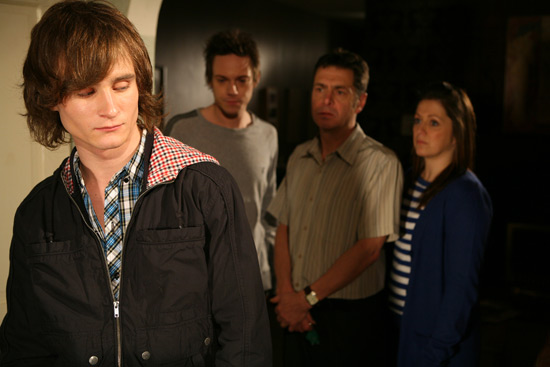 Hollyoaks airs tonight at 6.30pm on Channel 4.
> Click here to read more about tonight's episode