There's high drama at Chez Chez in tonight's episode of
Hollyoaks
as Cheryl makes a series of shocking discoveries about Brendan.
Cheryl's first surprise of the day comes when she pays Ste a visit and he finally tells her that he was the one who attacked Brendan, before revealing the full truth about their turbulent relationship.
After hearing about Brendan's secret life, Cheryl is stunned and loses her temper with her half-brother when he arrives at the club. However, this is only the beginning as Pete soon turns up and his own troubled history with Brendan is exposed at last.
Cheryl feels as if her whole world is crumbling around her, but it's a further discovery about Brendan that really pushes her over the edge. With Cheryl now against him and Ste growing closer to Noah, is there anything left for Brendan in the village?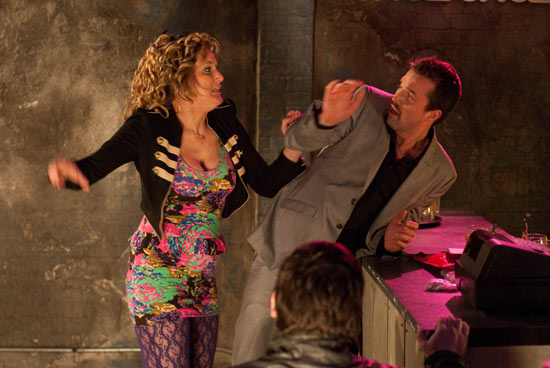 Hollyoaks
airs tonight at 6.30pm on Channel 4.
> Click here to read more about tonight's episode
> Bronagh Waugh pleased with 'Oaks reveal