Hollyoaks
killer Silas Blissett takes his harassment of Lynsey to new heights in tonight's episode of the soap, leaving her even more isolated.
Having planted a camera in the flat, Silas (
Jeff Rawle
) is now in a better position than ever to sneak in when he's least likely to be caught and he takes full advantage of this to leave a hateful message on Lynsey's bedroom mirror.
Later, just as Lynsey (Karen Hassan) plans to get back in Brendan's good books by cooking a meal for him and Declan, Silas strikes again by breaking in and turning the gas on.
Fortunately, Brendan (Emmett Scanlan) spots the problem in time but is now more convinced than ever that Lynsey is losing it. Will anybody ever believe her?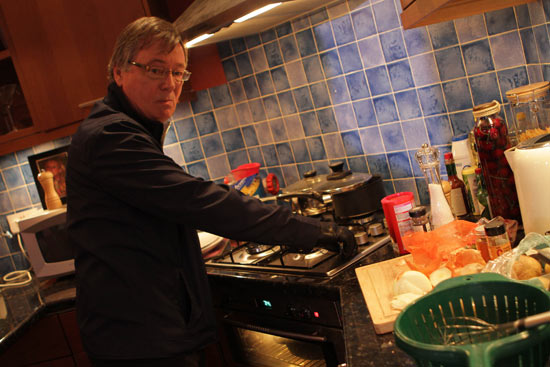 Hollyoaks
airs tonight at 6.30pm on Channel 4.
> Read more about tonight's episode of Hollyoaks
> Hollyoaks' Brendan realises Silas is strange, says Karen Hassan
> Hollyoaks' Theresa to become embroiled in Silas plot?
> Read more Hollyoaks spoilers and news