11
Soaps News
'Hollyoaks' Silas is losing the plot, says Jeff Rawle
Hollyoaks
star
Jeff Rawle
has admitted that his evil character Silas Blissett is becoming more unstable as time goes on.
Silas has already committed three murders since arriving in the village last December, and this week's episodes have seen him taunt Lynsey Nolan (Karen Hassan) with his vow to strike again at midnight on Halloween.
Lynsey has found herself embroiled in a twisted game with Silas as he has promised to hand himself in to the police if she can figure out who he is targeting.
Rawle has now told
Soaplife
: "Nobody is safe. Theresa's already in his sights, Lynsey is a possible and so is Mercedes - he really doesn't like the McQueens! There are lots of other women whose morals Silas would consider questionable. He has already said that Hollyoaks makes Sodom and Gomorrah look like Sunday school. It could be anyone."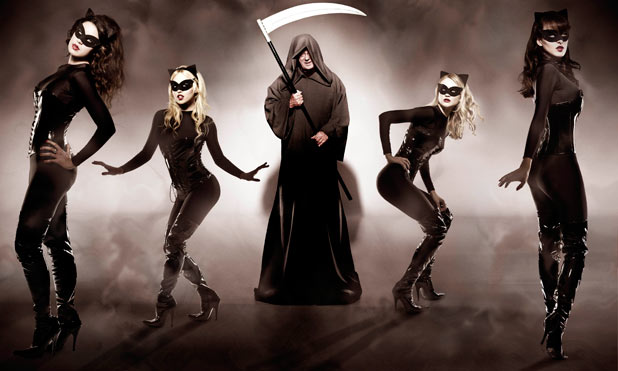 The actor added that Silas does not care that his next gruesome act could shift suspicion away from Brendan Brady (Emmett Scanlan), who has been wrongly accused of the murders.
"He's not really worried about what happens to Brendan," the 60-year-old explained. "He wants his exit to be remembered. Anyway, he doesn't think he'll ever be found out. He believes he is invincible."
Rawle concluded: "He's a psychopath and he has slightly lost the plot now. He's very dangerous. He thinks he hasn't got a lot of time left to live and feels he has nothing to lose."
Silas strikes again on Monday at 6.30pm on Channel 4.
Hollyoaks
fans can get a first look at the climactic episode tomorrow at 7pm on E4.
> Read our interview with Jennifer Metcalfe about the Silas plot
> Read our interview with Karen Hassan about the Silas plot
> Read our interview with PJ Brennan about the Silas plot
> Hollyoaks' Silas plot reaches awful climax, says Jeff Rawle
> Hollyoaks' Silas role is the best part, says Jeff Rawle
> Hollyoaks' Silas plot deals with serious issue, says Jeff Rawle
> Hollyoaks' Jeff Rawle: 'I felt guilty in Silas, Lynsey scenes'
> Read more Hollyoaks spoilers and news
Get the Inside Soap magazine on your iPhone or iPad