Hollyoaks
' Lynsey Nolan is pushed to breaking point in tonight's episode of the soap as Silas Blissett's twisted game nears its climax.
As Halloween arrives, Silas (Jeff Rawle) sends Lynsey a Catwoman outfit with a strict instruction to wear it at Chez Chez's Fright Night party.
Doug (PJ Brennan) is now in no doubt that Lynsey (
Karen Hassan
) is right about Silas being the killer and tries to warn Ethan - but his efforts prove futile.
Later, when the village gathers for the big party, only Doug and Lynsey are aware of the threat that Silas poses. Viewers already know that he is about to strike again - but who is he targeting?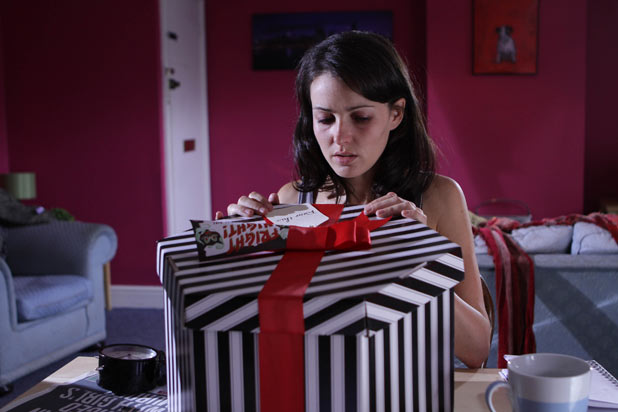 Hollyoaks
airs tonight at 6.30pm on Channel 4. See Silas strike again in E4's first look at 7pm.
> Read more about tonight's episode of Hollyoaks
> Read more Hollyoaks spoilers and news