Hollyoaks
launches the latest dark twist in its homelessness storyline tonight (March 6) as Phoebe does the unthinkable and betrays George.
George (
Steven Roberts
) is delighted when Phoebe (Mandip Gill) turns up at the Kane house unexpectedly, thrilled to see that she's safe and well. However, Phoebe seems to be acting strangely as she tries to convince George that they need to start sticking together again.
Soon afterwards, Phoebe leads George away into the woods, claiming that she has tied up her dog Thunder there and wants to collect him.
However, to George's horror, it's not Thunder that they're being reunited with - it's evil human trafficker Deena. Is all hope lost for George?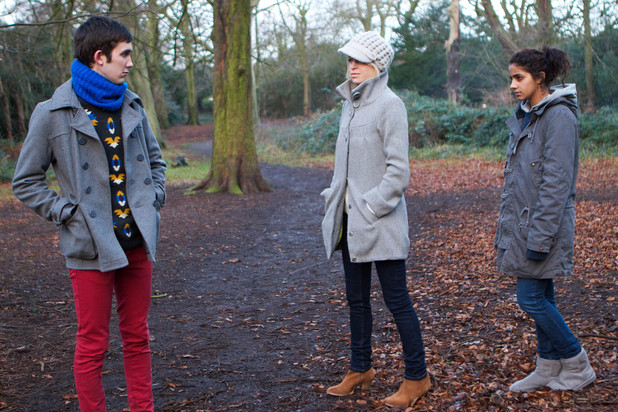 Hollyoaks
airs tonight at 6.30pm on Channel 4.
> Hollyoaks Scarlett Bowman interview: 'Maddie will hunt for George'
> Hollyoaks' Mandip Gill interview: 'Phoebe role is really exciting'
> Read our full spoiler for tonight's Hollyoaks episode
> Read more Hollyoaks spoilers and news