Hollyoaks
couple Jacqui and Rhys Ashworth come out fighting for Phoebe Jackson's future in tonight's (April 25) episode of the soap.
Rhys (
Andrew Moss
) is stunned after learning that Phoebe's mother is a prostitute, while Jacqui (Claire Cooper) and Mercedes (Jennifer Metcalfe) have come to the same realisation by chatting to Mel at her home.
As everyone gathers together again, an argument follows over what's best for Phoebe (Mandip Gill) - with Rhys, Jacqui and Mercedes urging Mel to let her daughter be looked after elsewhere.
Rhys and Jacqui explain that they're both happy to take on Phoebe at their flat without social services knowing about it. When it seems as if Mel is coming round to the idea, are they all doing the right thing?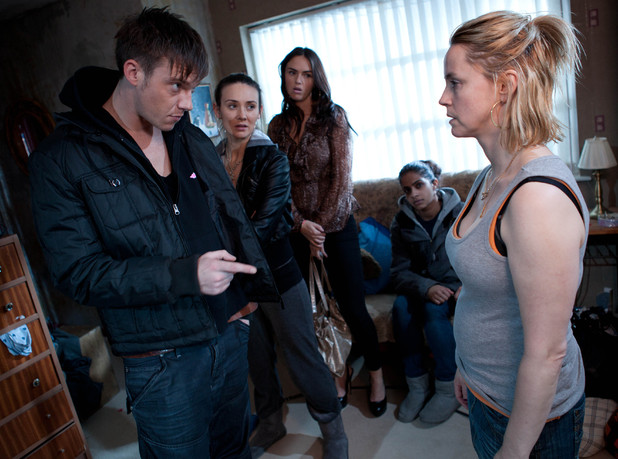 Hollyoaks
airs tonight at 6.30pm on Channel 4.
> Hollyoaks' Mandip Gill hopes for Phoebe turnaround
> Read our spoiler for tonight's Hollyoaks episode
> Read more Hollyoaks spoilers and news