10
Soaps News
'Hollyoaks' Rachel Shenton: 'Mitzeee, Riley in love with each other'
Hollyoaks
star
Rachel Shenton
has said that her character Mitzeee Minniver and footballer Riley Costello are too scared to admit their feelings for each other.
The pair have had chemistry for some time and even shared a kiss last month, but have since been trying to ignore their spark.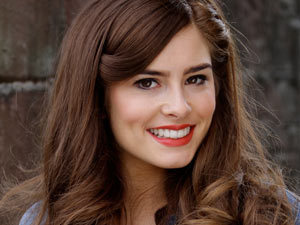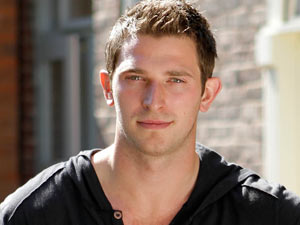 Riley (Rob Norbury) has recently embarked on a casual relationship with Lynsey Nolan (Karen Hassan), while
Mitzeee is about to be preoccupied with unwanted attention from her stalker
.
However, Shenton told
Soaplife
: "She's in love with him and has been for ages, and I think he feels the same. But nothing is ever said - it's the elephant in the room. Perhaps they both fear rejection."
Mitzeee keeps quiet about her stalker ordeal next week to avoid worrying Riley, but
later comes clean to him
.
Shenton said: "She tells him and he's really sweet about it and says he'll be there for her."
Discussing the future of the stalker plot, she teased: "We'll see the stalking go to a whole new level. Until Mitzeee gets to a point where she arranges to meet the stalker."
Hollyoaks
airs weeknights at 6.30pm on Channel 4 with a first look screening at 7pm on E4.
> Hollyoaks' Karen Hassan wants feisty Lynsey scenes
> Hollyoaks love war will get darker, says Karen Hassan
> Hollyoaks spoiler pictures - Mitzeee's stalker hell
> Read more Hollyoaks news and spoilers
Get the Inside Soap magazine on your iPhone or iPad