Kieron Richardson
has revealed details of next week's twist in Ste's
Hollyoaks
love life.
Speaking to
Inside Soap
, the actor declared that abusive ex-boyfriend Brendan Brady (Emmett Scanlan) will
next week
manipulate his alter ego into reigniting their relationship at the expense of Doug Carter (PJ Brennan).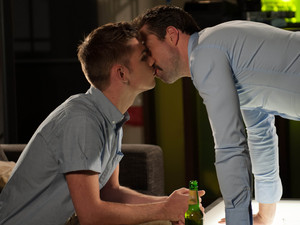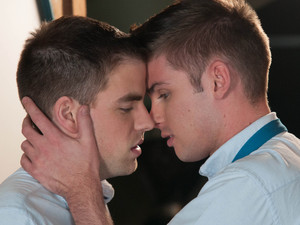 "This is typical Brendan - he's messing with Ste's head," Richardson told
Inside Soap
. "He tells him he's changed, and promises their relationship will be different this time.
"Ste has a tough choice to make: either stick with Doug, or take a big leap of faith with Brendan."
The star further teased: "We're going to see a very big reaction from Doug in the final episode of the week.
"We've got the 'Stendan' fans, and now the 'Stoug' army. Both camps will be very happy as the week goes on, but by Friday, their worlds will be rocked as well."
Richardson recently stated that he
prefers filming Ste's happier romance with Doug to his alter ego's dark relationship with Brendan
.
Watch Kieron Richardson and PJ Brennan talking about 'Stoug' to
Digital Spy
below: