Hollyoaks
star
Carli Norris
has admitted that her character Martha Kane wants to teach her family a lesson when she walks out on them next week.
Alcoholic Martha falls off the wagon in an upcoming episode, unable to fight the temptation
when a bottle of champagne is brought along to her daughter Lacey's 16th birthday celebration
.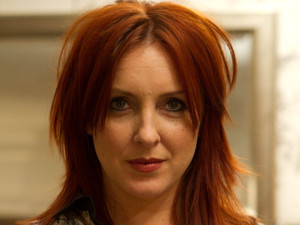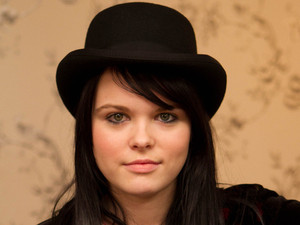 When Lacey (Georgia Bourke) catches her mum secretly drinking in the bathroom, a huge family row ensues for the Kanes - and Martha soon packs her bags in the heat of the moment.
Norris told
Inside Soap
: "Martha tries to placate Lacey by telling her it's just one drink. She excuses her actions by talking about what's going on in her life, how she made big sacrifices for her kids and is just feeling a bit vulnerable and lonely.
"But Lacey can't stand it any more and tells her brother and sister what's going on."
Discussing Martha's disappearing act, she continued: "Martha thinks to herself, 'I'll show you - you can't cope without me'. It's such a shame after all the progress she's made over the past few weeks.
"You'd hope that Martha's gone away to sort herself out, but viewers will be left with the distinct impression that she's doing it just to teach her children a lesson."
Hollyoaks
airs these scenes next week on Channel 4.