Hollyoaks
businessman Tony Hutchinson hopes that a grand gesture will help him to repair his troubled relationship with Cindy Longford this evening (October 17).
Still annoyed with Tony (
Nick Pickard
) following
the proposal fiasco, Cindy is sceptical when he asks her to meet him later
. However, she goes along with it as she is intrigued to find out what he's up to.
Cindy soon discovers Tony's surprise is that he has bought the gym to help provide a stable future for them both. Touched by his efforts, Cindy is left questioning her recent affair with Rhys Ashworth…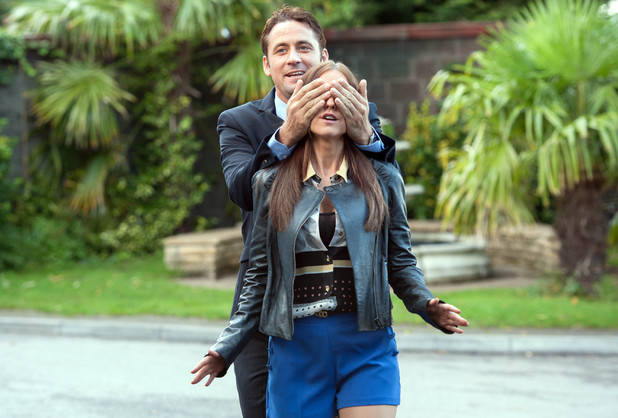 Stephanie Waring, who plays Cindy, recently told
Digital Spy
: "I think she thinks [Tony is] a little bit bonkers, but she supports him and she's pleased that he's done something so grown-up and responsible.
"Tony is basically providing her with security and that's appealing to her, as she's always wanted a man who's going to provide her with all of the things that she can't do for herself.
"Afterwards, Cindy decides that the affair is over and she's going to stay with Tony, but you'll have to wait and see whether she can resist temptation again."
Hollyoaks
airs tonight at 6.30pm on Channel 4.
> 'Hollyoaks' star Stephanie Waring chats to Digital Spy - full interview
> Read our spoiler for tonight's 'Hollyoaks' episode
> Read more 'Hollyoaks' spoilers and news