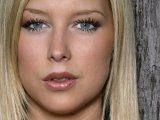 The cast and crew of
Hollyoaks
have been out on-location filming the climax to one of soap's ongoing storylines – near a cliff.
The final chapter of the 'Who Pushed Clare?' plot reaches a sticky end next month when the individual who attempted to kill Clare Cunningham (Gemma Bissix) by pushing her off The Loft balcony is finally revealed.
On learning the truth, Clare exacts revenge on one of the five suspects – Louise (Roxanne McKee), Warren (Jamie Lomas), Max (Matt Littler), O.B. (Darren Jeffries) and Calvin (Ricky Whittle) – by kidnapping someone very close to them.
A
Hollyoaks
source exclusively revealed to
Digital Spy
: "When Clare finally figures out who attempted to kill her, she stops at nothing to get her revenge.
"She kidnaps someone very near and dear to the culprit and speeds off in her car. But when a high-speed chase ensues, one car goes over the edge of a cliff…"
They added: "It's the most dramatic episode we've even filmed."
These shock scenes are due to air toward the end of September.
Guy Burnet's character, Craig Dean, will be
leaving
the show around the same time, while Hannah Ashworth's (Emma Rigby) anorexia storyline reaches a deathly end when either she or friend Melissa (Carla Chases) dies after their eating disorder takes its toll.