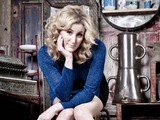 Brendan is forced to make a tough decision when Cheryl holds him responsible for Cam's death.
Meanwhile, Doug is left agog as Ste blames him for putting him and Declan in jeopardy.
Elsewhere, there's tension between a scared Nancy and angry Darren as their son fights to survive. Will their baby make it through the night?
Writer: Michelle Lipton
Director: Nigel Keen