Neighbours
legends
Jackie Woodburne
and Stefan Dennis have revealed that they have heated arguments on set.
The Susan Kennedy and Paul Robinson performers said that they "clash" over politics, though neither actor disclosed any information about their views.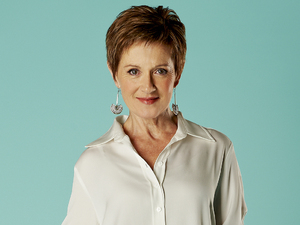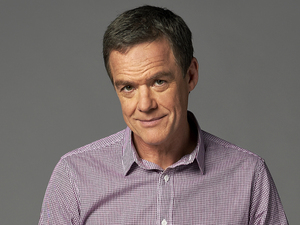 Dennis joked: "Just never talk politics with Jackie. If there is one subject she will fire up about, it's that one."
Woodburne retorted: "That's absolutely what we clash about in real life, but in a fun, energetic and no-hard-feelings kind of way."
She added of the pair's relationship on set: "We both love chocolate and will regularly bring for each other a sample of something we've found new and munch away in the green room critiquing our latest high-calorie discovery."
The Ramsay Street stalwart also refused to rule out a potential romance between Susan and devious Paul, adding: "Never say never!
"I think they'd probably have to be trapped in a bomb shelter or something, though - then we might see some action, otherwise I doubt it!"