Neighbours
actress
Coco-Jacinta Cherin
has spoken about her first on-screen kiss with co-star Justin Holborow.
Her alter ego Rani Kapoor shares an embrace with rebellious new Ramsay Street schoolboy Harley in an episode to air next week in Australia.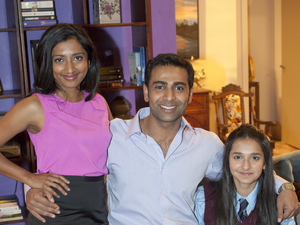 The 15-year-old said of the shoot: "It was pretty nerve-wracking. It was night time and we were both cold and shivering."
Referring to advice she received from older cast members, she revealed: "They all said their first on-screen kiss was scary. But they told me, 'Pretend no-one else is there and that will make it less awkward'."
Describing her character Rani, the star added: "She's a hopeless romantic. She wants the whole fairytale and she's really fallen for Harley."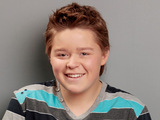 Callum Jones (Morgan Baker), who has had a secret crush on Rani for months, will later be left heartbroken over the romance.
"Rani's a little bit blind to the fact that Callum likes her so much. She hasn't picked up on anything," Cherin said.
Neighbours
fans in the UK will see the plot play out later in the autumn.