Neighbours
' UK fans see Paul Robinson and Priya Kapoor strike up a surprising new friendship later this month.
Paul (
Stefan Dennis
) has often found himself at odds with Priya (Menik Gooneratne), but he leaves her stunned in an upcoming episode by supporting her at a difficult school board meeting.
As Priya proposes suspending the kitchen garden scheme and the VET course to get the school's budget back on track, she faces strong opposition from around the table - but Paul backs her by insisting that she is right.
Although Priya loses the vote, she cannot believe that Paul has aligned himself with her for once, and thanks him for his support.
Later, the pair catch up further at Charlie's over drinks, discussing everything from parenting to Erinsborough High's future.
While on the surface it seems to just be a friendship, Priya isn't exactly forthcoming about her afternoon with Paul when she returns home to Ajay. Is there a chemistry brewing between Paul and Priya?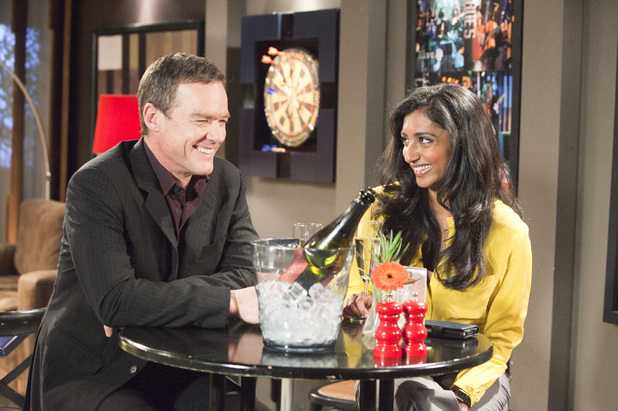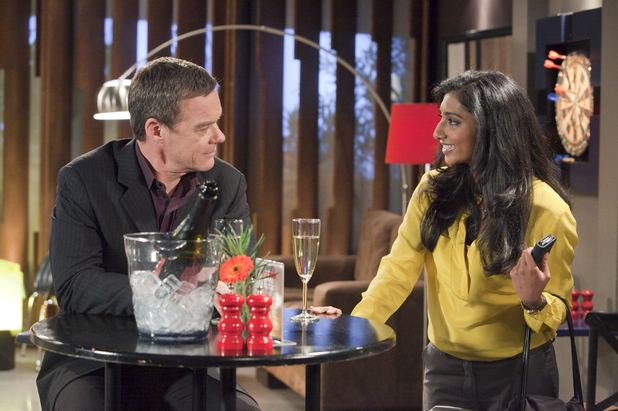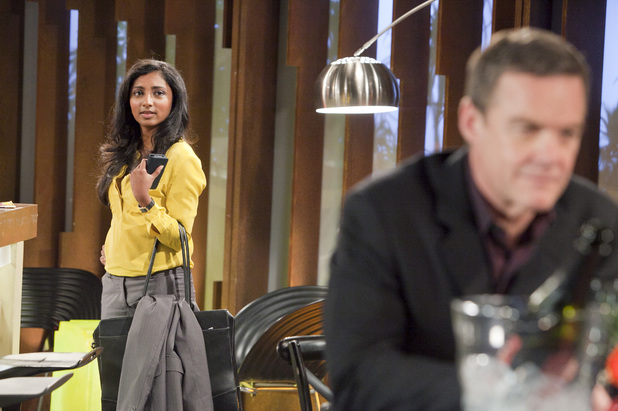 Neighbours
airs these scenes on Wednesday, September 12 at 1.45pm and 5.30pm on Channel 5.
> 'Neighbours' star Stefan Dennis chats to Digital Spy
Also ahead on
Neighbours
, Lucas Fitzgerald receives an unwelcome surprise just as he is planning to tell Vanessa Villante how he really feels about her.
With just one day to go until Vanessa (Alin Sumarwata) jets off for her three-month trip with boyfriend Rhys Lawson, Lucas realises that it's finally time to be honest with the mother of his unborn child.
Lucas (Scott Major) decides to arrange a farewell dinner for just him and Vanessa, which will give him a chance to confess his love. However, his plans are thwarted when Vanessa invites Rhys to join them.
An awkward meal later follows as Lucas is forced to play third wheel once again, but when Rhys is called into the hospital, it seems that all hope isn't lost.
Just as Lucas is about to reveal his feelings, however, Vanessa interrupts by asking him to dig out the travel itinerary from Rhys's bag.
When an unsuspecting Lucas finds a ring inside the bag, he's stunned by the realisation that Rhys is going to propose to Vanessa. With this new information, can he really bring himself to throw a spanner in the works for the pair?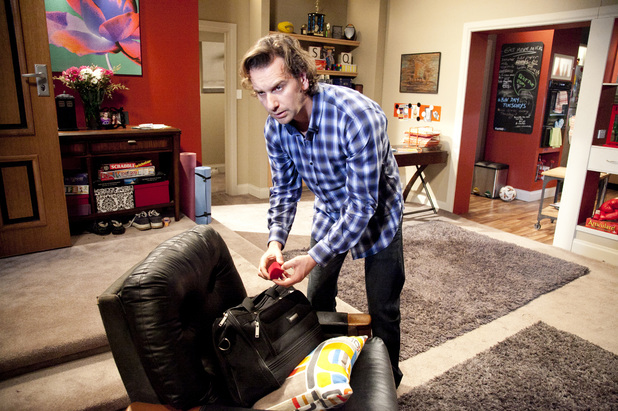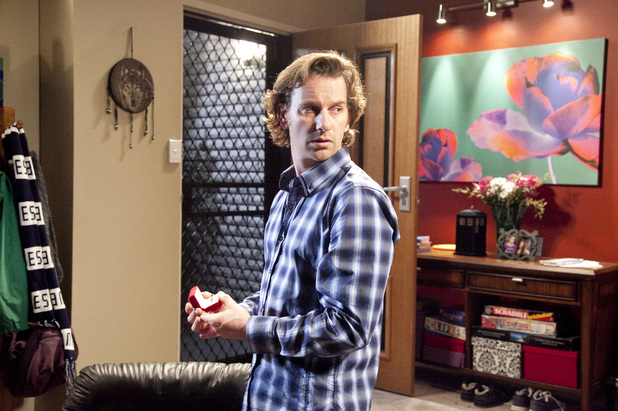 Neighbours
airs these scenes on Friday, September 14 at 1.45pm and 5.30pm on Channel 5.
> Read the latest 'Neighbours' spoilers and news
Coming up on
Home and Away
, Heath Braxton and Bianca Scott share some happier times as they begin to spread the news that they are an official couple.
The pair even manage to win April's support as they announce their relationship, and the good fortune doesn't end there as Bianca (Lisa Gormley) is finally allowed to leave hospital.
Just before heading home, Bianca is allowed to hold baby Rocco for the first time - although it's a bittersweet moment as her newborn son has to stay under the supervision of the doctors for the time being.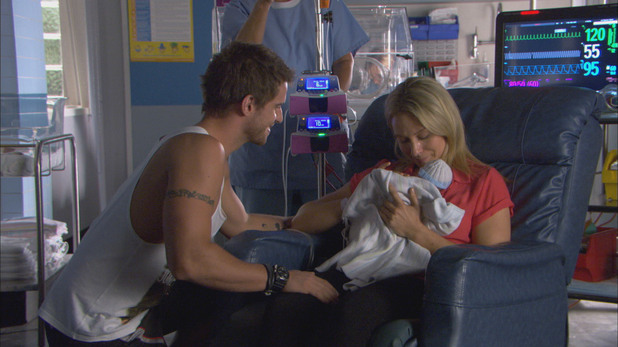 Heath's good mood doesn't last for long, though, when he makes a shock discovery in Danny's caravan.
Taking a look through some of his father's belongings, Heath (Dan Ewing) is stunned to find a stack of old letters addressed to his family from Danny that were never delivered.
It's immediately clear that Brax (Steve Peacocke) must have sent the letters back without anyone knowing, so Heath storms off to confront his brother.
Brax makes his excuses for what he did, but his explanation doesn't satisfy Heath. It seems that a rift over Danny is developing in the Braxton family…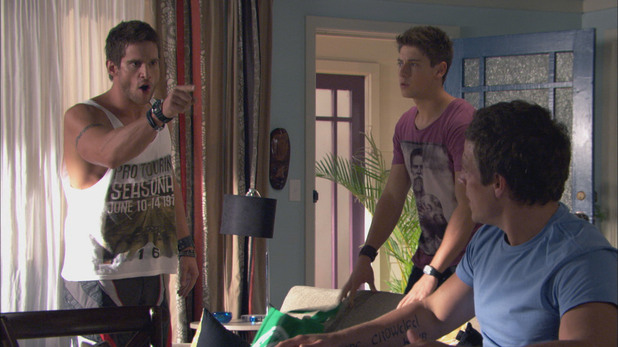 Home and Away
airs these scenes on Monday, September 10 and Tuesday, September 11 at 1.15pm and 6pm on Channel 5.
> Read the latest 'Home and Away' spoilers and news