24
Soaps News
'Neighbours': Should the show go primetime again? - poll
Airing
Neighbours
in primetime for the first time in its history proved to be a successful move for Channel 5 on Tuesday night (April 16) as
over a million viewers tuned in to watch the 10pm special
.
The one-off screening incorporated another chance to see
Toadie and Sonya's wedding day explosion
and a first look at the next episode, which featured the first of two deaths resulting from the disaster.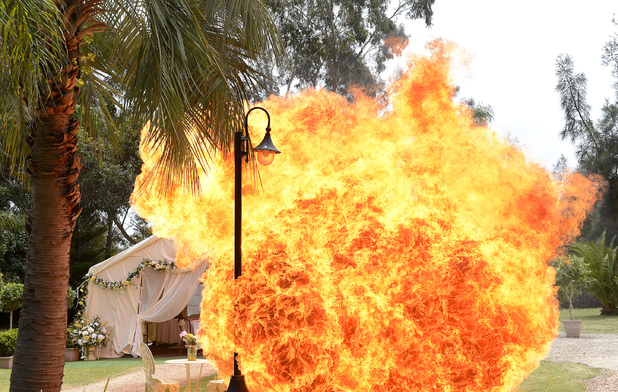 Rather than simply merging the two instalments together, the episodes were reworked slightly for the new audience, including a pre-titles teaser, end-of-show trailer, flashbacks and chart music used over key scenes.
Channel 5 bosses will no doubt be watching closely to see if new or returning viewers are now hooked in to the show's regular broadcasts, but diehard fans are already discussing whether
Neighbours
should go primetime again after last night's buzz.
Should after-dark screenings become more frequent for
Neighbours
during big storyline weeks, or is Channel 5 better off keeping this week's special event as a one-off? Vote in our poll below and share your thoughts in the usual comments space!
Should Channel 5 put Neighbours in primetime again?
Yes - More specials are needed.
89.13%
No - Last night's experiment shouldn't be repeated.
10.87%
Digital Spy
Soap Scoop video - press play below to watch Amie Parker-Williams reveal gossip on a huge week of
Emmerdale
, a romance twist in
Coronation Street
, and big danger for characters in
EastEnders
and
Hollyoaks
.
Get the Inside Soap magazine on your iPhone or iPad