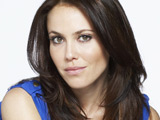 Donna reels in the wake of life-changing events. Rebecca encourages Donna to find a way to focus on something positive.
Meanwhile, Susan's concerned by Libby's overly positive outlook after returning from her time away. She worries Libby's behaving out of character when she decides to organise a girls' night out with Sonya, but Libby cuts Susan dead and ropes a reluctant Donna into the proceedings…
After challenging Callum to be her friend 100% or not at all, Sophie's disappointed when he ditches her to spend time with Dean. She spends the school day alone while Callum finds himself in the company of "friends" he doesn't really like.
Sophie finally makes an attempt to be accepted into Dean's gang, but will it backfire?