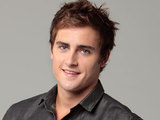 Realising their kiss was a mistake, Kyle immediately shuts Kate down. Desperate to salvage his relationship, Kyle resolves to tell Jade the truth. However, she beats him to it and reveals her own secret - that Troy is her abusive ex. Kyle's guilt is piqued as Jade apologises for being dishonest with him but, seeing her vulnerability, he resolves to keep his betrayal to himself.
Needing to help Jade somehow, Kyle confronts Troy and is tempted to hit him. However, choosing not to lower himself to Troy's level, Kyle walks away - deciding that the best way to help Jade is to push away his guilt and support her.
Meanwhile, Karl is keen to celebrate the news of Tash's course transfer, but she fears Summer will come out with an 'I told you so'. However, when Summer is silent on the subject, Tash doesn't know what to think.
Summer is actually pre-occupied with anger over Tash's slovenly living habits and Karl's apparent favouritism towards her. At cross-purposes, the tension between the girls escalates and finally Tash implores Summer to get it off her chest - gloat away! Summer sets Tash straight - she doesn't care what course Tash wants to do, she's just sick of living in a pig sty.