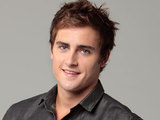 Kyle gets his hopes up after what he thinks is a moment of warmth with Jade, but is disheartened to realise that he misread the situation. When Sheila arrives, she sees the break-up as a good thing, clearing the way for Kyle to get together with Kate.
However, Kate's insistence that Kyle and Jade are supposed to be together makes Sheila rethink her position. After seeing the former lovers are still pining for each other, she resolves to help Kyle win back Jade.
Meanwhile, having been invited by Ed to a comics swap meet, Tash is desperate to avoid her friends finding out. However, after she gets in trouble for opening a collectible at the meet, her nerdy secret is exposed to Toadie who is also shopping there. But when Ed saves her, her admiration for his gallantry convinces her to admit her nerdy activities to her friends, leaving Andrew curious about her growing interest in Ed.
Elsewhere, Summer and Chris are both reassured by friends that they will get over their dispute soon enough, and in the meantime they should just find another activity to distract themselves. But when both of them choose Jade's boot camp as their distraction, their tensions soon boil over into another fight, leaving them further apart than ever.