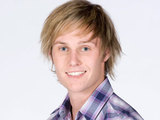 Tash discovers that the app has been taken offline. A guilty Andrew claims that it must be a glitch, assuring her that he'll look into it. Feeling guilty about making Andrew's life hard with her opposition to the Casino Association's offer, Tash tries to help by investigating the app's disappearance herself, as well as organising a potential sales meeting with the State Government's office of gaming.
When Andrew tries to veto the meeting, and Tash also learns that it was Andrew who withdrew the app from sale, she is suspicious that he is still dealing with the casino board. To throw her off the scent, Andrew has to agree to the meeting she has set up. Desperate for a way to ensure the meeting never goes ahead, Andrew turns to Chris, who inadvertently gives him the idea that taking anti-social Ed along is a sure way to derail negotiations…
Meanwhile, Sophie buys Paul's lie that Zoe dumped him. However, when Paul is unwilling to give her details about the split, Sophie guiltily concludes that Zoe left Paul because she didn't want a teenage girl in her life.
When Andrew reveals that Sophie is blaming herself, remorseful Paul comes clean, giving Sophie a goodbye gift from Zoe that he'd hidden. Sophie is furious at Paul for lying to her. Sympathetic Priya encourages Paul to hang in there, but when Sophie makes a point of defying Paul at home, he sees that it's not going to be easy weathering the teenager's ire.