0
Soaps Spoiler
6502: Summer makes a mistake at work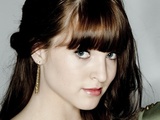 Aired Tuesday, Oct 30 2012 at 17:30 GMT on Channel 5
Summer impresses Bradley with her pitch for a story about a local Paralympian. Hoping to be chosen as its writer, Summer buries herself in research, but fumes when Bradley gives the story to his new drinking buddy. As Summer witnesses Bradley's relaxed approach to work, she worries that he's not taking
Erinsborough News
seriously. She voices her concerns to Susan, with her anger clouding her judgement as she reveals that Bradley's "quotes" are often paraphrased.
Later, Summer discovers that Bradley gave Howard the article she wanted for a very good reason - but it's too late to stop Susan calling Bradley into her office. Summer tries to explain herself to Bradley, but he's not interested, inferring that she's an immature kid. Has Summer just destroyed any chance she had of becoming a serious journalist?
Meanwhile, determined to right his past wrongs, Chris invites George to breakfast with Aidan. While the breakfast is an awkward failure, Chris looks forward to an open and honest future with Aidan, unaware that Aidan is keeping Andrew's epilepsy secret. A guilt-ridden Aidan is forced to lie to Chris, taking the heat at the hospital for a secret he never wanted to keep.
Elsewhere, looking for excitement, Priya is intrigued by the possibility of taking up pole-dancing. However, when Ajay reminds her of the reputation she has to uphold, Priya reluctantly decides against it. But how long will she settle for the quiet life?
Get the Inside Soap magazine on your iPhone or iPad