2
Soaps Spoiler
6505: Priya commits to an affair with Paul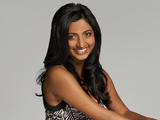 Aired Friday, Nov 2 2012 at 17:30 GMT on Channel 5
Wracked with guilt, Priya struggles to lie to Ajay about where she's been. Realising that she left her jacket at Paul's house, Priya makes an excuse to accompany Rani when she visits Sophie. At the Robinson house, Priya is confronted by the reality of her adultery and warns Paul that it will never happen again. However, she wavers when Paul insists that he wants to keep seeing her in secret.
Unable to forget Paul even when she's alone with Ajay, Priya realises that security and warmth are not enough for her - she wants excitement. Knowing Paul can give it to her, she commits to the affair.
Meanwhile, determined not to be wrapped in cotton wool, Sonya refuses Toadie's request to stop working, promising him that she'll have a stress-free day. However, having let Callum and Rani go early, Sonya is forced to deal with unexpected developments on her own, including a particularly indecisive customer.
Later, Sonya lies to Toadie about her day, assuring him that it was a breeze. However, Sonya eventually confesses the truth and confides in Toadie about her annoying customer. She even allows Toadie to pamper her and is enjoying a quiet evening when her customer shows up on the doorstep - she's Toadie's cousin!
Get the Inside Soap magazine on your iPhone or iPad