11
Soaps News
'Home and Away' Bianca prepared to make ultimate sacrifice with baby
Home and Away
's
Lisa Gormley
has revealed that Bianca is prepared to die to save her baby.
Fiery Summer Bay resident Bianca Scott's busy lifestyle puts herself and her baby in danger as she is rushed to hospital next month.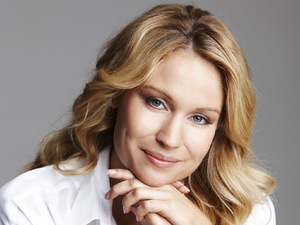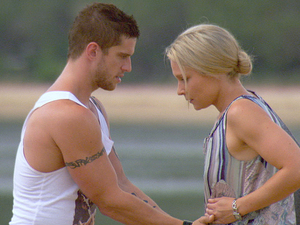 Gormley told
TV Week
: "She's pretty scared... she puts a lot of blame on herself because she's been focusing too much on herself and her marriage - she feels she hasn't given the baby what it needs, which is why things are going wrong.
"She has to go forward with the C-section or try and hold it out, but the longer they wait, the more danger there is to the mother and baby.
"She's petrified. It's a really dangerous situation for her and the baby, but if they're going to lose one of them, she'd rather it be herself than the baby."
Co-star Dan Ewing, who plays the father of Bianca's baby Heath, added: "Bianca tells Heath that if it comes down to a choice, he's to make sure Sid saves the child.
"Deep down he still has a lot of love for Bianca, so it's pretty heavy for him, even though he has accepted the fact that he and Bianca aren't going to be together in the near future."
Home and Away
viewers will be left to wonder whether Bianca and her unborn child will survive.
Get the Inside Soap magazine on your iPhone or iPad