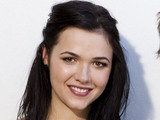 New evidence in Stu's murder case is discovered, which suggests that Sasha has lied to the police. Morag is furious, and Sasha is held at the station overnight.
Sasha is released after Sid pays her bail, but she is confronted by Stu's mother, who accuses her of murdering her son.
Meanwhile, tension is still rife between Roo and Harvey as they agree to look over Roo's pitch. But the Sasha commotion in the Diner causes Roo to forget about their meeting. They agree to reschedule to the evening, but Marilyn suggests that Roo might have just agreed to a date, not a business dinner. Roo is uncertain, but confronts Harvey anyway.
Elsewhere, Romeo returns from his surfing competition, much to Indi's delight. She's glad his surfing escapades are out of his system. Later, when Ruby learns that Romeo doesn't think he can go for the next competition, she suggests they could go together. Feeling like Ruby needs this, and steeled by Harvey calling him a quitter, Romeo makes his mind up - despite the fact that Indi thinks he's being immature. It looks like this issue might drive them apart.