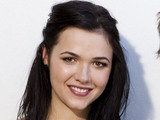 Sasha is withdrawn and apprehensive in the face of her impending trial. As proceedings begin, Sergeant Watson tells the court that she believes Stuart Henderson's death was the result of premeditated murder. Doctor Walker also finds himself under fire from the prosecution.
Christy claims to have been in a romantic relationship with Stu and a rattled Sasha can't help but fall for the trap. When Sid informs her that Morag doesn't think she should take the stand herself the next day, Sasha is at a loss.
Meanwhile, April confronts Casey about the fact she saw him kissing Henri last night. Casey resolves to break up with Henri, but soon becomes swept up in a moment with her, and their relationship deepens. Henri suggests that she could take leave from teaching and allow them to have a public relationship. Later, Casey tells April to stay out of their business.
Elsewhere, in order to support Sasha and the Walkers, Romeo tells Ruby and Steve that he's not going to the surfing championship. Ruby airs her concerns to Indi, who shuts her down. Romeo is irritated that Ruby brought her protestations to his wife, and in turn he gives his opinion that Steve is no good for her.