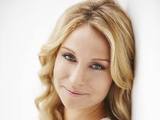 Liam is concerned when Bianca leaves upset messages on his phone. He goes to investigate and learns that Bianca is having serious medical problems. At the same time, Heath becomes agitated that he's being left out of something and Bianca asks him to back off. Afterwards, Irene implores Bianca to let her walls down and give Heath a chance.
When Bianca is rushed to hospital for a headache and swelling, April convinces Liam to stay and support her. Bianca learns from Sid that her medical condition may necessitate a premature delivery. Heath, having overheard Bianca's condition, heads to be by her side and ends up in a scuffle with Liam in the hospital corridor.
Meanwhile, after a fight with her mum, Lottie asks to stay the night at the farm, prompting Sid to warn Dex not to get involved in a fight between his girlfriend and her mother. Later, Dex forces himself to come clean to April that he's now dating Lottie. When April learns that Lottie stayed the night, she can barely contain her jealousy. Lottie ends up wanting to stay another night at the farm but Dex says no. Lottie starts to think Dex's feelings for April might be influencing his position and they have a fight.
Elsewhere, Harvey discovers that he has to sell Mel and Lottie's house to pay his fine. Despite Roo's efforts, Harvey wallows and avoids contact with anyone.