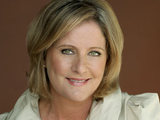 When Gina learns that Jett's mother is away in hospital, and that he's been sleeping on the beach after losing his keys, she decides to take care of him. Xavier and John don't believe that bringing Jett into their home will help matters, and when John finds out that Jett was the one who mugged Marilyn, he decides to take matters into his own hands.
In the meantime, Gina has convinced Jett to confess to Marilyn, and Marilyn has found it in her heart not to take things further. However, the police soon arrive to arrest Jett after being called in by John. When Gina learns that Jett had his keys all along, she goes to his house - only to find Jett's mother dead.
Meanwhile, Alf collapses and Marilyn realises it's something serious so rushes him to hospital. Roo arrives in time to learn that Alf contracted malaria in Thailand. In his stressed state, Alf tells Roo that he doesn't think Harvey is good enough for her. But when Sid gives Alf the all-clear, Roo pounces on her chance to defend her choice of boyfriend.
Elsewhere, Sasha begs Dex to use his intellect for good and help tutor Casey. Clocking on that Sasha has an ulterior motive, Dex rejects her, but when Casey turns up, he has no choice. As the study session goes on, tensions run high between the siblings, finally ending in an all-out row, forcing Casey to realise they are crazy, so he leaves. Sasha finally admits that she does have a crush on Casey, and Dex is satisfied that he was right all along.