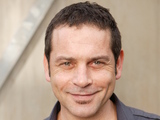 Tension is high as the doctors work on Bianca post-seizure. Irene is concerned about Heath's frustration boiling over, so she calls Brax in to settle him. Sid explains to everyone that they've put Bianca in an induced coma to minimise the risk of her having a stroke.
Dex comforts April, which turns awkward when Lottie shows up. Dex explains to April that he and Lottie broke up. In an intimate moment, Dex kisses April, but it's a step too far for her. Later, Sid delivers more bad news - a blood vessel has ruptured in Bianca's brain…
Meanwhile, Casey is annoyed that Brax doesn't want him to see their father. When he confides in Natalie, she suggests his relationship with his father could be completely different to his brother's. Brax meets Natalie and realises that she is Casey's counsellor. Casey finally gets Brax to open up about their dad's violent behaviour and why he doesn't want the past to resurface. Despite Brax's wishes, Casey retrieves Heath's legal advice from the bin and copies down some information.
Elsewhere, Roo secretly hopes all Lottie needs to do is vent before they can send her back to Mel. Lottie's happy to have someone to unload to about her Dex dramas, but when it's clear that Roo and Harvey won't let her stay, she makes herself scarce. Roo second-guesses their decision but she doesn't get much support from Harvey. Lottie returns home to an empty house.