0
Soaps Spoiler
5538: A decision is made about Lottie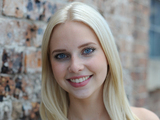 Aired Wednesday, Jul 4 2012 at 18:00 BST on Channel 5
Roo finds that Lottie has run away to stay with them, and Harvey dissuades Mel from picking her up. Sitting down to talk, Mel reveals to Harvey that she's barely coping and sometimes feels like disappearing. Harvey is disturbed to see the depth of Mel's despair over the death of their son.
Later, Alf encourages Lottie to set things straight with her mother. Lottie walks in on Mel admitting that she thinks she could move on if Lottie was not around - but Lottie welcomes the honesty and they manage to sort things out. Mel apologises to Roo for her recent behaviour and they all agree to Lottie staying at Summer Bay House so Mel can get her head together.
Meanwhile, John and Xavier are both pleased that Gina won't be involved in the Jett drama anymore, but when Gina finds Jett on the street, she learns that he ran away from his foster family. Jett asks if he can stay with Gina instead. Xavier and John aren't happy with Gina's plan to look after him temporarily, but she says that she can't turn her back. Jett is sleeping on the couch, but John warns him not to take advantage of Gina's generosity.
Elsewhere, Sasha and Dex both wallow in their respective heartaches. Lottie hobbles in and tells Dex that she'd like to skip the weird part and be friends again. Dex doesn't get as much kindness from April, who pays him out for getting Sasha to do his dirty work. Irene hoses April down, making her realise that she does want to be with Dex. Later, April finds Dex in the Diner and declares her love for him.
Get the Inside Soap magazine on your iPhone or iPad