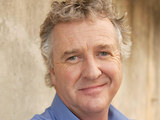 Gina is unhappy with John making Jett feel unwelcome and asks him to make an effort. John's solution is getting Jett to work at the surf club - for money, Gina hopes.
However, John is a stern taskmaster and Jett ends up in a foul mood before stealing a wallet from a bag outside the club. Soon afterwards, John busts him and Gina lays down the law - Jett needs to change his behaviour if he's to stay in their family. John finds Jett about to run away and he forces them to see eye-to-eye for Gina's sake.
Meanwhile, with Lottie now staying, it's getting crowded at Summer Bay House, prompting Ruby to offer the plan of her and Romeo moving out together. Romeo and Roo both air their concerns, but Ruby doesn't think they're rushing. Romeo tries to chat with Indi on the beach, but she remains cold. When Indi drops some money off for Romeo later, Ruby thanks Indi for staying away from him. But later, Romeo confronts Indi and he realises that Ruby warned her off.
Elsewhere, Hayley has received cocaine from Heath and hides it from Liam. She encourages Liam to have a glass of wine to help him relax. That night, Liam discovers the bag of cocaine in Hayley's drawer.