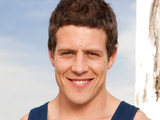 Casey is disappointed when Danny puts off their trip and agrees to discuss it with Natalie. Off the back of this, Natalie hints to Brax about what happened - and he is fed up with his father's manipulation.
Brax goes straight to Danny and offers him a deal - $50,000 for him to leave them alone forever. Danny tells Brax that he's not going to be told what to do, showing a flash of anger. Afterwards, Brax finally gets through to Casey and he agrees to sit at least for his trials.
Meanwhile, Natalie offers to use some of her contacts to help Gina track down Richard Bozic. Natalie comes back to Gina with information on Richard, which Gina is hesitant to act on. Afterwards, she finds Jett's determination to find his father has turned to helplessness and feels unsure of what to do. Natalie is surprised when Gina explains that she has decided against giving Jett the information, prompting Natalie to reveal that her mother left her when she was young. From her own experience, Natalie believes that Jett would want to know.
Elsewhere, Bianca seems to be back on track, but realises Heath has been avoiding her. From Heath's point of view, he hasn't felt comfortable being around since she ran to Liam during her psychotic episode. Later, Liam visits and he and Bianca affirm the end of their marriage - but when Heath arrives, he misinterprets their closeness as the opposite. Later that night, the baby has a fit and a terrified Heath watches on, afraid for his son.